Video and Hand Processed Film Stills
A lot of my work is dedicated to me unpacking my white privilege, which I feel has been an ever-forming on-going process growing up as a white woman in a hyper-segregated city like Boston. In sharing my work I am therefore sharing with other white people my process of confronting uncomfortable truths. I want white people to feel whatever needs to be felt - shame, guilt, but more importantly a need to (pay attention) (be attentive) (to understand) (to do something) (to wake up) (to be a neighbor) (don't you see the signs?) (on your way to work?) (don't you see the empty lots?) (encased by white fences?) (did you lock your gate when you left this morning?) (your white privileged fences?). 
Without having to recreate images of trauma I am aiming to raise my voice at a white audience and point out to those in the back how blatant and prevalent these patterns and traumas are - which so many seem to be blind to - or worse, see and don't care -  see and consume (white washing?) (blind to pain?) (consuming the ideal?).
Confronting my privilege goes beyond confronting the imagery that is associated with white supremacy (i.e. the white picket fence) and delves deeper into my interpersonal relations and the process of making. In creating this piece I found myself very aware of how I occupied space while taking the photos - wether I was in the middle of streets or on a sidewalk - I had to confront the comfortability of even doing so, and the complexities of what was here long before me. Taking these images and claiming them as mine to own, or mine to have created, is in some way replicating the very white tendencies I'm aiming to confront - which is something to unpack in itself. Mostly what was felt and what was driving these images was the loss of what was or the loss of what could have been. The hollow promises of an American dream juxtaposed against the American Reality. Though the process is integral to my message, my hope in all of this is to capture and honor the legacies of the families who once called these places home.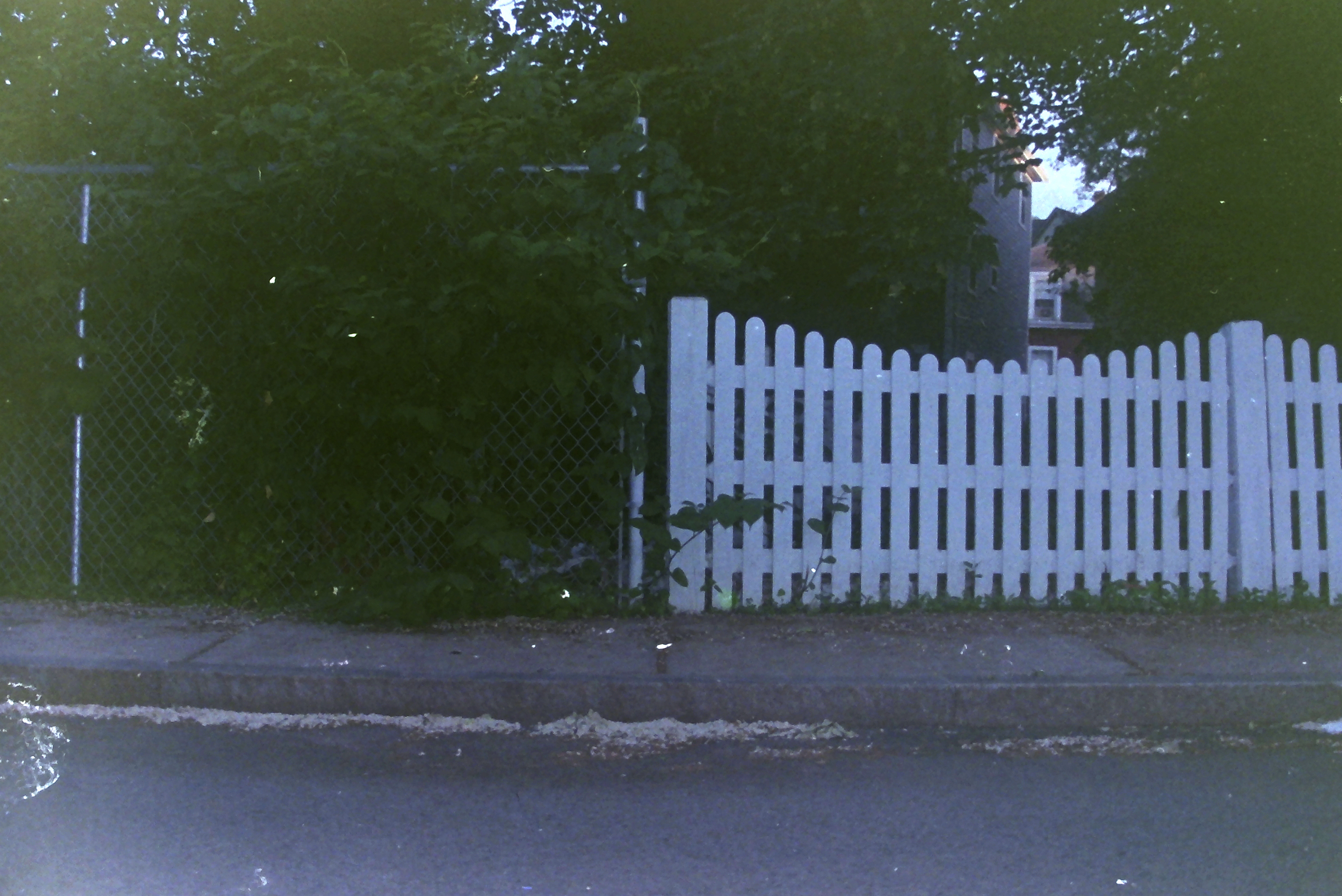 35 MM hand developed photograph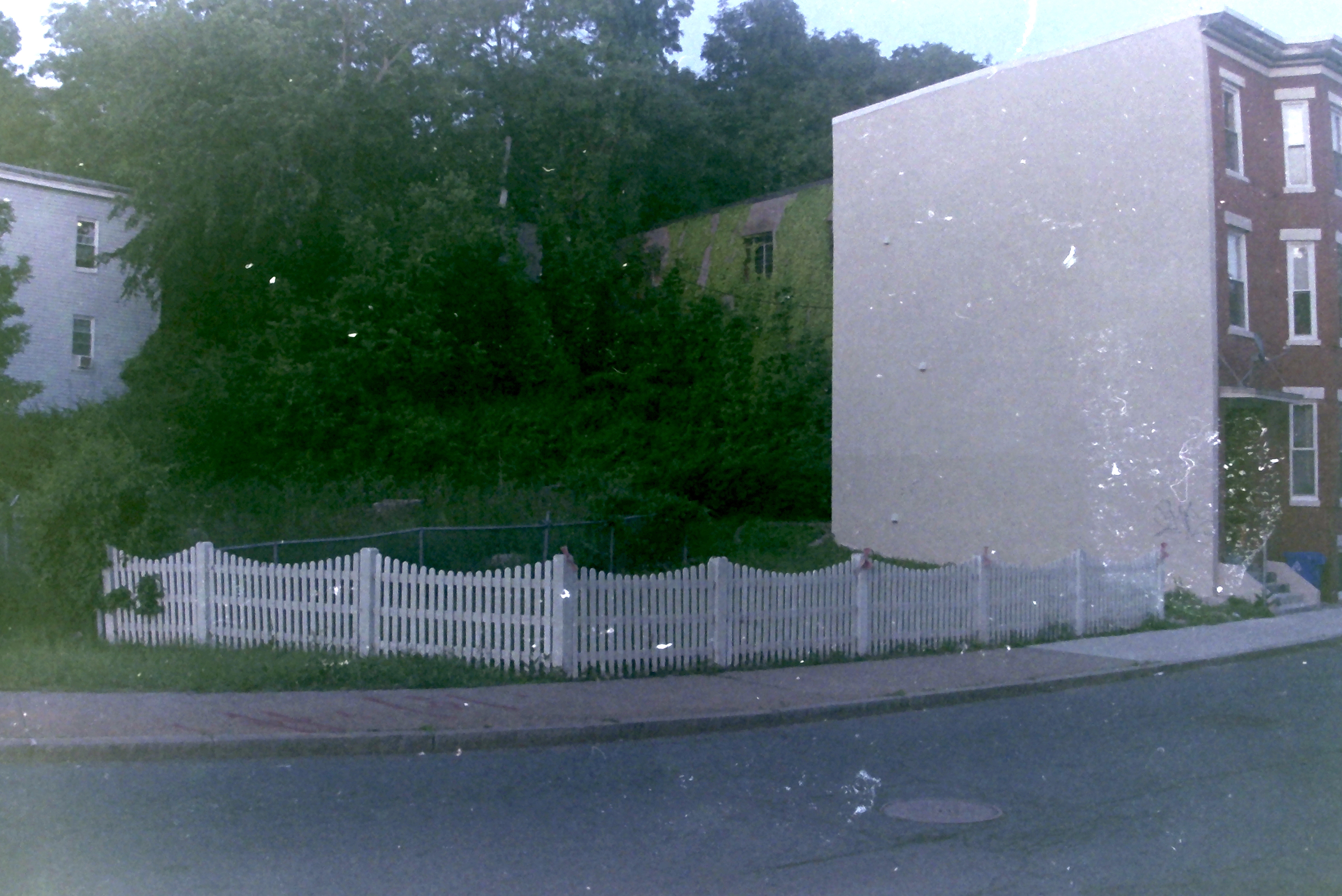 35 MM hand developed photograph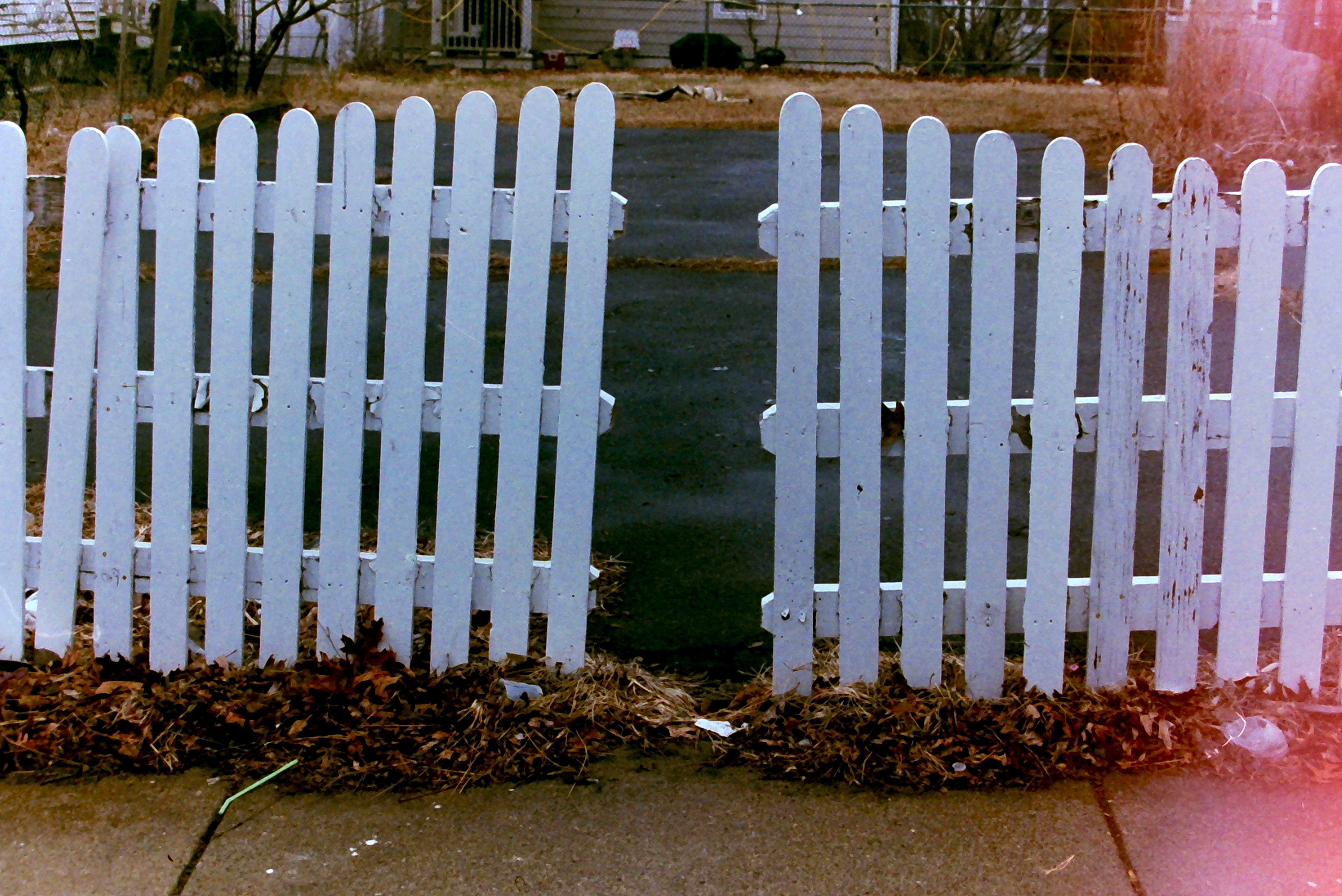 35 MM hand developed photograph
35 MM hand developed photograph